Can I sell a house in probate and other estate FAQ's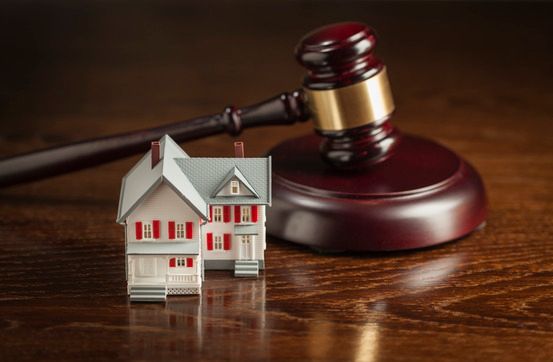 We understand what you're going through. You have already lost a loved one, and then you're quickly faced with the challenges of an estate and paying for and maintaining a house as well.
Do I need a probate lawyer to sell a house in an estate?
No, you do not always needs a probate lawyer to sell a house in an estate. However, a probate attorney will certainly make the process easier. If you're looking for probate lawyers in Charleston, SC or a Berkeley County probate lawyer or Dorchester County probate lawyer, we would be happy to refer some good, reasonably priced estate lawyers to you.
Should I list my house with a realtor and try to sell it that way?
Probably not, for several reasons. First, most real estate agents do not have any experience with estates or the probate courts. Second, most estate houses need a little TLC and it is very difficult to find a buyer that is willing to buy the house as-is and do the work after closing. Finally, it can take so long to sell a probate house that most buyers simply aren't willing to stick around that long. Plus, the buyers usually need all-cash to buy the home, which is simply not possible with most buyers. Trying to find a buyer through a real estate agent means BIG headaches and BIG trouble for you. The best course of action is to do something quickly, and we can help.
Can I sell a house in probate and other FAQ's
Yes, there are ways for you to sell a probate house. However, opening an estate and getting through the probate process can be complicated to say the least.
I was wondering, does the home owner insurance cover the home once it becomes vacant?
THIS IS VERY IMPORTANT- Unfortunately, even if you're still paying for a homeowners insurance policy on the home in probate, most insurance companies are not actually covering the house if someone isn't still living in the house! That means that if the house burns down or a storm damages the house, you could lose the house- the insurance company wouldn't pay for it! Many homeowners insurance policies become invalid if the house isn't occupied for more than 30 days. Don't risk it, call us today!
How do I pay for taxes, insurance, HOA fees and a mortgage on an estate house?
You may want to work with your probate court to set up an estate bank account so that money from the estate can pay the bills. You will want to be able to write checks from the bank account so you can pay the bills.
What happens if the estate doesn't have any other money?
If the estate doesn't have any other money to pay all the bills and maintenance, you and other family members will have to pay the bills and all the maintenance out of pocket until the estate is finished. If you don't pay all the taxes and mortgage, the amount you owe will quickly escalate and ultimately, the house can foreclosure or be sold at the tax sale.
Are there ways to sell the house more quickly than waiting a full year or more, which probate can often take?
Yes, there are sometimes other ways to get the house sold, get the problem behind you and the money in your pocket without going all the way through probate. To learn more, please contact us below.
Can I expect to hear from investors who want my house?
No doubt about it, BUT BE CAREFUL. Many so called "investors" (or real estate agents) are recent graduates of some type of seminar or course, and this could be there 1st deal, which they're actually trying to sell to us or another veteran investment group. We have bought a significant number of estate houses and have a high level of experience buying houses in probate in Charleston, Dorchester and Berkeley County, SC.
What is the easiest way to get through probate and get the house sold as quickly as possible?
We can buy your Charleston, Berkeley or Dorchester County house, very quickly compared to other routes. We have relationships in place with different estate lawyers, county folks and others that will help the Charleston probate court process go smoothly, quickly and painlessly. However, we can't help until you submit your property information.

Just fill out the brief property questionnaire at http://webuycharlestonschouses.com, or call our 24 hour house selling information line at (843)553-5005 Right Now For Your Peace of Mind and Relief From This Stress.